He has given you the autumn rains because He is faithful.
Joel 2:23
Valley Grande Baptist Church 48 County Road 16 Valley Grande, AL 36701
Welcome to Valley Grande Baptist Church online!
Greetings in the name of the Lord, Jesus Christ! We are located in the beautiful new town of Valley Grande, Alabama at the corner of Highway 22 East and County Road 16. We appreciate your visit to our website and hope you will find it to be informative. Hopefully you will catch a glimpse of the heart of VGBC and the vision we have to reach our community with the love of our Savior. If you have questions about anything you see here, or have suggestions for improving our site please drop us a line at

valleygrandebc@valleygrande.org
Schedule of Services

Sundays
9:00 am Morning Worship
10:15 am Sunday School
11:00 am Radio Broadcast 100.1
2:00 pm Outreach Visitation
5:00 pm Evening Worship & Prayer Time
Wednesdays
10:00 am Morning Prayer Service
6:00 pm Preschool/Children


6:00 pm Youth Bible Study
6:00 pm College/Career Bible Study
6:00 pm Adult Choir Rehearsal
6:00 pm Prayer Service
---
Sunday, October 2
Life Chain Sunday
2:00 - 3:00 p.m.
Selma City Hall (in front of building)
Life Chain is a peaceful and prayerful public witness of pro-life people standing for one hour praying for our nation and for an end to abortion. The most powerful tool we have against the enemy is the power of prayer.
Please join us to help end abortion in our community!!
If my people, who are called by my name, will humble themselves and pray and seek my face and trun from their wicked ways, then I will hear from heaven, and I will forgive their sin and will heal their land. 2 Chronicles 7:14
---
Sunday School Training
(during the Sunday School Hour)
Sunday, October 2
Fellowship Hall: Light brunch will be served.
Care/Prayer Leaders, Fellowship Leaders, Outreach Leaders ONLY!!!
Pam Ivey, Sunday School Director
---
Sunday School Winter Literature
(December, January and February)
Deadline to make changes in literature order: Noon on Monday, October 10
Literature will be ordered on Tuesday, October 11.
UPWARD SOCCER
PROGRAM SCHEDULE:
Monday Soccer Practice at 5:30 p.m.
K4-2nd Grade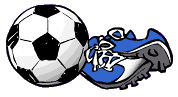 September 12, 19, 26
Thursday Soccer Practice at 5:30 p.m.
3rd - 6th Grade
September 1,15, 22, 29
Saturday Soccer Games
September 17 and 24
8:00 a.m.-12:00 p.m.
Awards Celebration--Tuesday, November 1
Kirk Sims, Upward Director
---
New Sunday School Class Begins
Sunday, September 11
Room 13 at 10:15 a.m.
Teacher, Joe McConnell and
Co-Teacher, Brother Clarke Skelton
---
The Alabama Baptist
To receive or continue receiving The Alabama Baptist (50 copies per year)
For printed copy $13.75
Digital copy $8.50
Combination $15.00
It is time to renew your subscription.