THIS WEEK'S VERSE
Give, and it will be given to you. They will pour into your lap a good measure-presed down, shaken together, and running over. For by your standard of measure it will be measured to you in return. Luke 8:38
Valley Grande Baptist Church 48 County Road 16 Valley Grande, AL 36701
Welcome to Valley Grande Baptist Church online!
Greetings in the name of the Lord, Jesus Christ! We are located in the beautiful new town of Valley Grande, Alabama at the corner of Highway 22 East and County Road 16. We appreciate your visit to our website and hope you will find it to be informative. Hopefully you will catch a glimpse of the heart of VGBC and the vision we have to reach our community with the love of our Savior. If you have questions about anything you see here, or have suggestions for improving our site please drop us a line at

valleygrandebc@valleygrande.org
Schedule of Services
Summer Schedule
Sundays
9:00 am Morning Worship
10:15 am Sunday School
11:00 am Radio Broadcast 100.1
5:00 pm Evening Worship & Prayer Time

Wednesdays


10:00 am Morning Prayer Service
6:00 pm Preschool/Children's Activities


6:00 pm Youth Bible Study
6:00 pm College/Career Bible Study
6:00 pm Adult Choir Rehearsal
6:00 pm Prayer Service
---
Membership 101
Sunday, October 12 - Sunday, November 16.
10:15 a.m. in the Choir Room
Taught by Bro. Clarke Skelton
A class for new members, guests and others who would like to learn more about faith and membership in VGBC. The six week class will give you a look at faith and spiritual growth as well as the opportunities that we provide for spiritual growth at VGBC.
Come and join us as we learn together.
World Hunger Sunday Ingathering
9:00 a.m. Worship Service
Please pray about what God would have you give to this important ministry.
Pray for those who minister among the hungry and that needs will be met.
Pray for people around the world to share the "Bread of Life" with those who hunger for the good news of salvation and eternal life through Jesus Christ our Lord.
---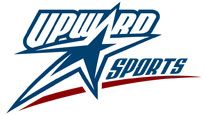 Upward Soccer
Awards Celebration, Tuesday, October 28
6:00 p.m.
Martin Middle School
5:30 p.m.
Coaches & Players
Kirk Sims, Director
Marc Ivey, Assistant Director
---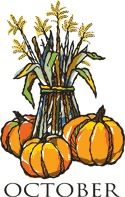 Fall Festival
Sunday, October 19
3:00 - 5:00 p.m.
Dress in your favorite costume (remember, no scary costume) and join us for a great evening of fun, games and activities. Tickets will be provided when you arrive to play games and get a free hotdog and drink from the food station. Plan to have lots of fun!!!
No other evening activities will take place.
For more information, contact Dede Thornton.
---
Alabama Baptist
I

f you do not receive the Alabama Baptist (50 per year)
but would like to, please come by the office and sign up.
The cost is $13.00 a year.