Valley Grande Baptist Church 48 County Road 16 Valley Grande, AL 36701
Welcome to Valley Grande Baptist Church online!
Greetings in the name of the Lord, Jesus Christ! We are located in the beautiful new town of Valley Grande, Alabama at the corner of Highway 22 East and County Road 16. We appreciate your visit to our website and hope you will find it to be informative. Hopefully you will catch a glimpse of the heart of VGBC and the vision we have to reach our community with the love of our Savior. If you have questions about anything you see here, or have suggestions for improving our site please drop us a line at

valleygrandebc@valleygrande.org
Schedule of Services
Summer Schedule

Sundays
9:00 am Morning Worship
10:15 am Sunday School
11:00 am Radio Broadcast 100.1
5:00 pm Evening Worship & Prayer Time
5:00 pm Sign/Stick/Drama Practice (youth)

Wednesdays


10:00 am Morning Prayer Service
6:00 pm Preschool/Children's Activities


6:00 pm Youth Bible Study
6:00 pm College/Career Bible Study
6:00 pm Adult Choir Rehearsal
6:00 pm Prayer Service
Sunday, March 8--Daylight Savings Time Begins
---
Membership 101
Sunday, February 1 through Sunday, March 15
Brother Clarke will be teaching a class for new members, guest and others who would like to learn more about faith and membership in VGBC. The class will meet in the choir room during Sunday School (10:15 a.m.) each Sunday during this time. During the six weeks of the class, we will look at faith and spiritual growth as well as the opportunities that we provide for spiritual growth at VGBC.
Come and join us as we learn together!
---

The Friday Sunday School Class will sponsor a Yard Sale on
Saturday, March 14.
If you have items that you would like to donate, please bring them to the church and put them in room 20.
For more information, please contact Karen Ballard
---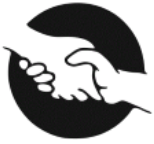 Friend Day
A Day of Grace
Sunday, March 15
9:00 a.m. Worship Service
Bring your friend and give them an opportunity to build new friendships and become closer to our church family and listen to the Good News.
5:00 p.m.
Movie
Grace Unplugged
---
Alabama Baptist
I

f you do not receive the Alabama Baptist (50 per year)
but would like to, please come by the office and sign up.
The cost is $13.00 a year.