Valley Grande Baptist Church 48 County Road 16 Valley Grande, AL 36701
Welcome to Valley Grande Baptist Church online!
Greetings in the name of the Lord, Jesus Christ! We are located in the beautiful new town of Valley Grande, Alabama at the corner of Highway 22 East and County Road 16. We appreciate your visit to our website and hope you will find it to be informative. Hopefully you will catch a glimpse of the heart of VGBC and the vision we have to reach our community with the love of our Savior. If you have questions about anything you see here, or have suggestions for improving our site please drop us a line at

valleygrandebc@valleygrande.org
Schedule of Services
Summer Schedule

Sundays
9:00 am Morning Worship
10:15 am Sunday School
11:00 am Radio Broadcast 100.1
5:00 pm Evening Worship & Prayer Time
5:00 pm Sign/Stick/Drama Practice (youth)

Wednesdays


10:00 am Morning Prayer Service
6:00 pm Preschool/Children's Activities


6:00 pm Youth Bible Study
6:00 pm College/Career Bible Study
6:00 pm Adult Choir Rehearsal
6:00 pm Prayer Service
---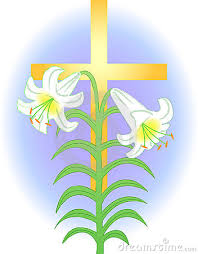 Flowers for the Cross
Sunday, April 5
East side of the church parking lot before the 9:00 a.m. Worship Service.
Come as a family, Sunday School Class or group of friends and place your flowers on the cross and share in this beautiful way to symbolize the new light that emerges from the death of Good Friday.
You may bring fresh flowers to place on the cross. Extra flowers will be available if you need them.
You may make pictures by the cross with your group.
---

Easter Sunrise Service
Sunday, April 6 at 6:00 a.m.
Parking lot in front of VGBC
Guest Speaker: Pastor Larry Stover,
Praise Park Ministries, Church of The Nazarene
As the sun rises over VGBC on Easter Sunday morning, we will remember that as the dawn broke on the third day of Jesus' death and burial and as Mary visited the tomb, the tomb was empty.
Jesus had rolled the stone away!
Wear warm clothes and come to praise
OUR RISEN LORD AND SAVIOR!!!
No PM activities
---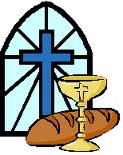 Good Friday Service & Communion
Friday, April 3 at 5:30 p.m.
The children will go to the Fellowship Hall and listen to the story, make a craft
and have a light supper as you participate in the good Friday Service & Communion.
The Easter Egg Hunt will follow the service at 6:30 p.m..
---
Alabama Baptist
I

f you do not receive the Alabama Baptist (50 per year)
but would like to, please come by the office and sign up.
The cost is $13.00 a year.